Posted on October 18th, 2016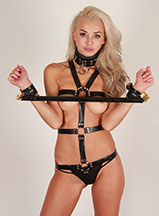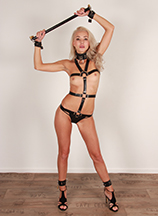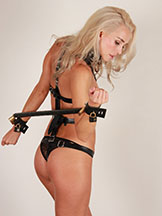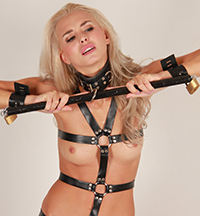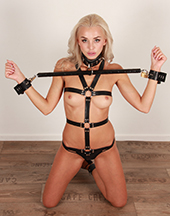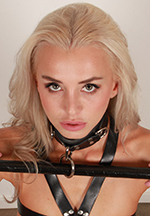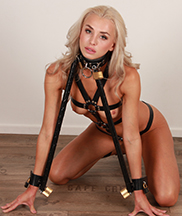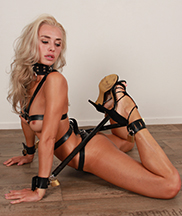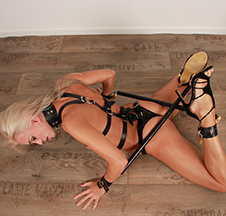 Stunning model Coxy is not happy about those black spreader bars. We keep thinking of new positions to lock her wrist and ankle cuffs to those bars! We even lock the wrist bars to her collar, so she has to keep her arms straight, and she can only sit like a good pet slave. But what she hates the most is the crossed hogcuff position! It's very hard to struggle around in this position, even though the bars are not connected to each other. Watch our beautiful Coxy struggle in leather, she is so gorgeous!
95 pictures and a 4:28 minutes HD video clip!
Model(s):Coxy