Posted on October 11th, 2016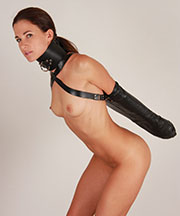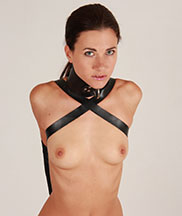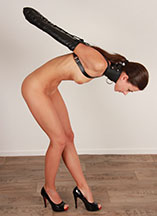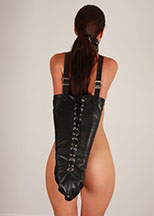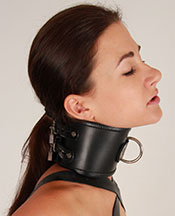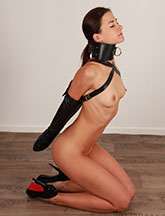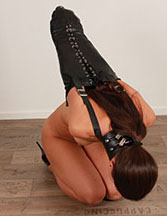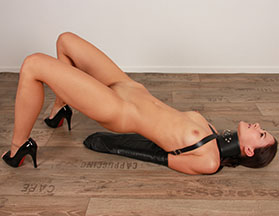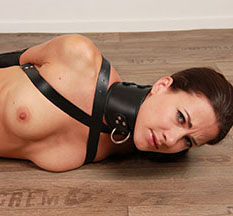 Beautiful Lauren Crist. Usually she's so confident, a real attitude girl! But strip her of all her clothes, lock her in a tall posture collar and strap her into a leather armbinder, and she suddenly is a different person. Still sexy, but in a different way. Perfect body, lots of struggling, and visibly annoyed by the height of her collar. That's how we like to see girls with attitude: struggling on the floor!
89 pictures and a 4:08 minutes HD video clip!
Model(s):Lauren