Posted on November 22nd, 2016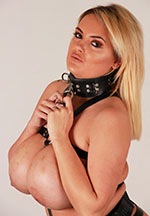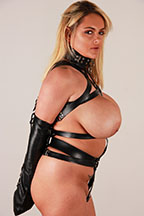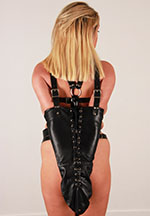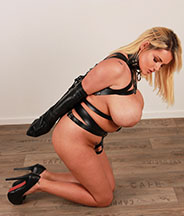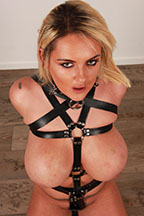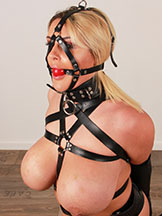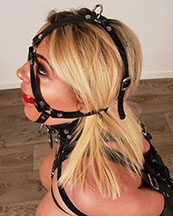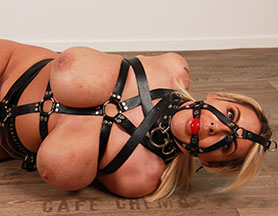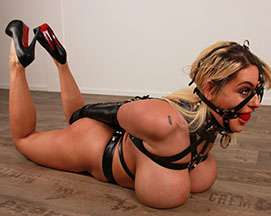 Katie Thornton is just spectacular! We used a lot of straps this time, mainly a body harness and a harness gag, to make her look even more awesome. A leather chastity belt, heavy collar and an armbinder complete her outfit for the day. Somehow, we think Katie loves bondage, but when she is gagged, she suddenly wants to get out desperately. Maybe she doesn't like gags? Anyway, there is no chance she will get the tight harness gag off her face, all she can do is struggle around in her armbinder, her huge boobs swaying and shaking as she moves around! Don't miss this if you're a Katie Thornton fan!
91 pictures and a 4:08 minutes HD video clip!
Model(s):Katie Thornton