Posted on November 15th, 2016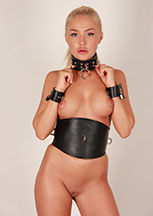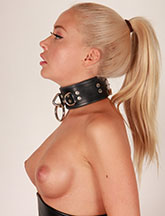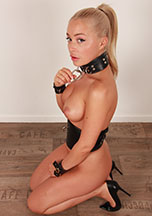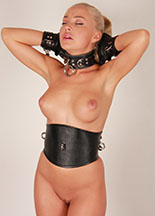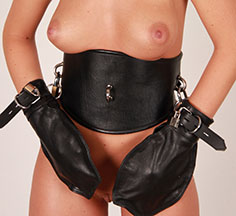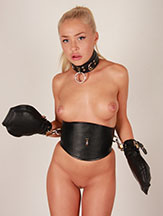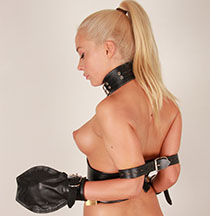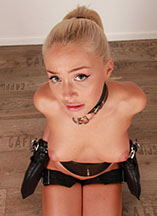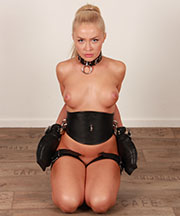 We found this new girl Aubrey, who is a tiny blonde beauty, because she is a good friend of Davon Kim. Aubrey wanted to know what it is like to be a submissive leather pet girl. She had never posed fully nude before, and she was a bit hesitant, but we think pet slave girls should wear restraints only (most of the time). Aubrey looks absolutely stunning in broad bondage belt and a collar! She was very protective though, trying to cover herself up, so we had to lock her wrists to her belt and pull back her elbows to keep her exposed. A pair of frogtie belts made sure she stayed on her knees. And of course some mitts to keep her from fiddling with the straps. Aubrey is a nice addition to our collection!
86 pictures and a 3:50 minutes HD video clip!
Model(s):Aubrey