Posted on February 21st, 2017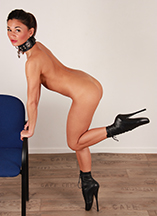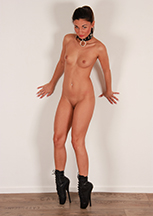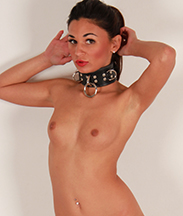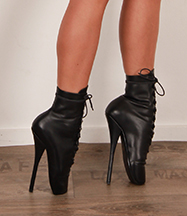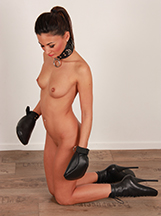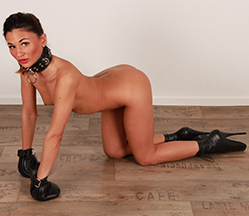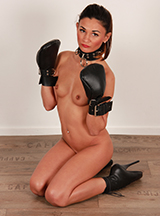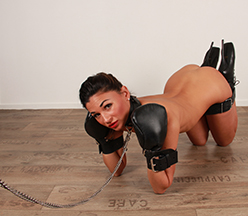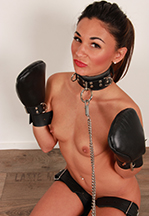 Wow, new girl Keira is tiny! So cute! We did not waste any time getting her nude and collared. Keira wanted to try the ballet heels, but these heels are not for beginners. She made a few attempts to stand in them, but soon her legs gave out and she had to kneel. There was no way she would be able to walk in those shoes, so we converted her into a pet slave. Leather mitts, frog tie straps, and chicken wing straps made her truly helpless and she could only move around by walking on her knees and elbows. We also did some leash training already, she can follow, sit, and heel!! There is great potential in this tiny slave girl!
83 pictures and a 3:59 minutes HD video clip!
Model(s):Keira