Posted on May 2nd, 2017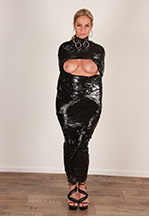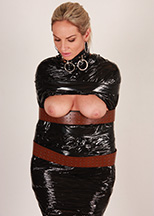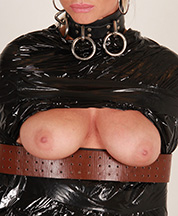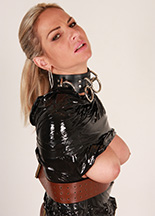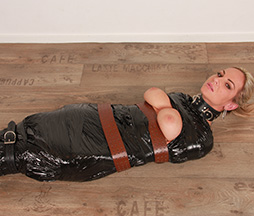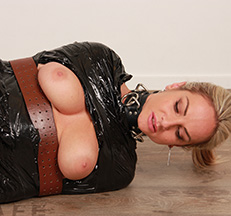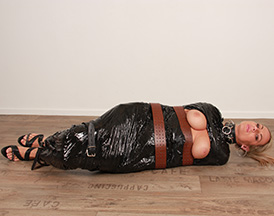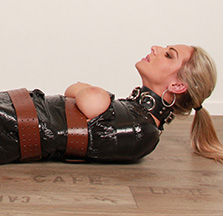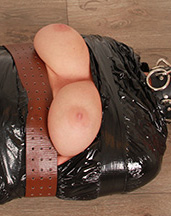 We wanted to try if plastic wrap is good for bondage, so we wrapped the lovely Tiffany in black clingy plastic. Leaving her boobs sticking out, of course, because Tiffany has the best boobs and we don't want to cover those, we love to see them shake when she struggles. A few leather belts are also added to her body, knees and ankles, to make sure this challenge will be a bit harder for poor Tiffany. Will she be able to escape? Or will she just squirm around with her boobs jiggling? Watch the video, it is great!
78 pictures and a 4:00 minutes HD video clip!
Model(s):Tiffany