Posted on August 1st, 2017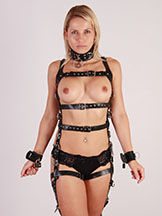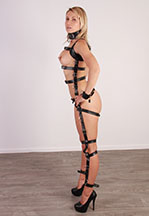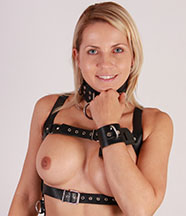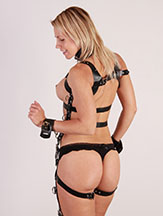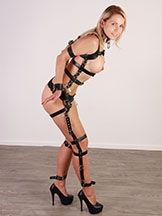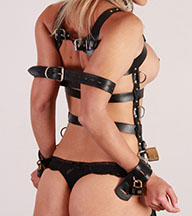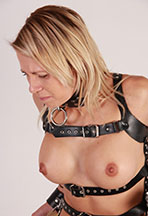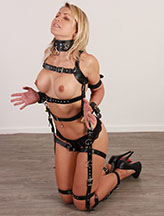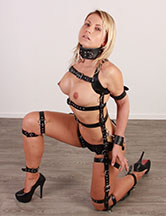 The perfect Jenni C has been with us for years! She is always fit and always has her radiant smile! We just needed a perfect harness to match her impressive body! This full body leather harness looks so great on her! Maybe we need to add a few more locks, but with a thick collar and a pair of wrist cuffs restraining her hands to her sides, Jenni is just the ultimate pet slave. Who wouldn't like to own a Jenni pet, including this great harness? She is one of the best!
98 pictures and a 4:03 minutes HD video clip!
Model(s):Jenni