Posted on September 12th, 2017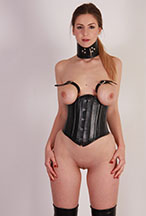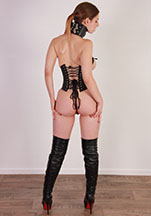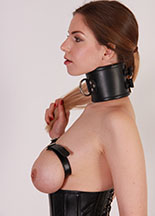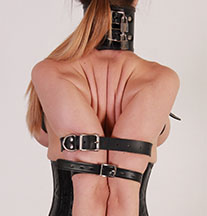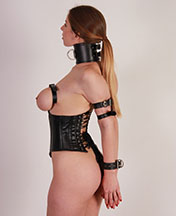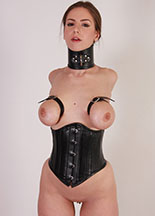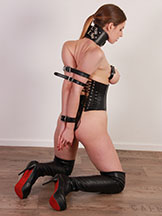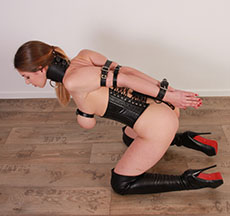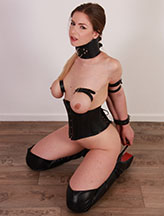 Stella Cox is just the perfect leather bondage pet! She has got it all: amazing flexibility, cute face, tieable natural boobs, and she LOVES bondage! We know she can do elbow bondage… but can she handle this extreme elbow bondage, where her upper arms are strapped together too?! It is so tight, her shoulders are so far back, it's almost painful to watch. But Stella loved it! We literally can not believe this girl, she likes anything we do to her and she will even ask for more. In a super tall posture collar, with her boob strapped, and in a corset, Stella is probably the only girl who can handle this strict position. Watch the video and be amazed!
86 pictures and a 4:08 minutes HD video clip!
Model(s):Stella Cox