Posted on October 24th, 2017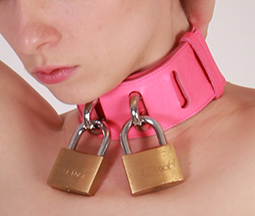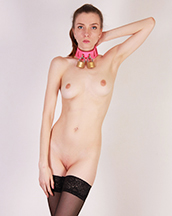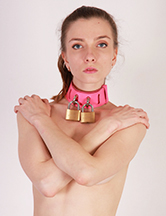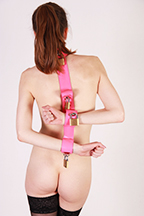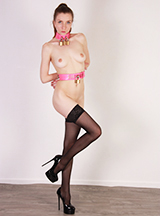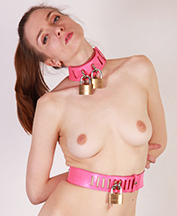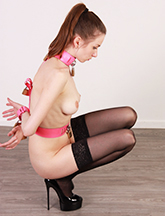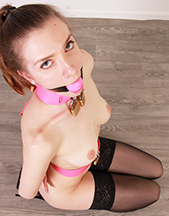 This wasn't what Ukranian fashion model Viktoriya expected from a shoot… sure it was pink, but it wasn't very fashionable! We strapped and locked this tall beauty in a pink leather box tie harness, including double locked collar and tight waist belt. This means her arms were pinned on her back and nude Viktoriya was very helpless. She started to protest a little so we had to ballgag her, but we were kind enough to match the ballgag color to her restraints! Still, she did not seem very happy with this shoot. Oh well… let's see if she can escape!
89 pictures and a 5:59 minutes HD video clip!
Model(s):Viktoriya