Posted on December 19th, 2017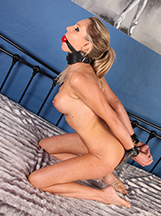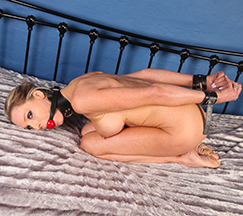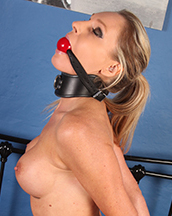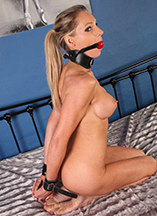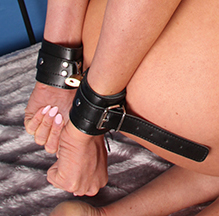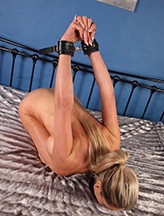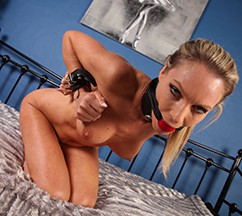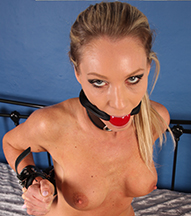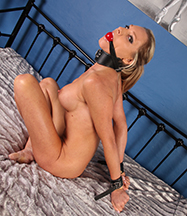 Louise did not want to come to our studio. No problem, we just went to her house and tied her up there! She thought she could handle a few hours in cuffs, collar, and a gag, but Louise did not have any prior bondage experience, so she got tired of her restraints after 10 minutes already! That's great, because we love to see struggles and desperate nude girls in leather bondage! Even if it's just a simple bondage, it can get annoying really fast! Louise will probably not invite us again. But we still have the pictures and video!
74 pictures and a 3:05 minutes HD video clip!
Model(s):Louise P