Posted on April 3rd, 2018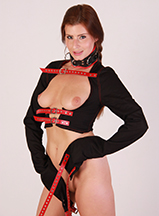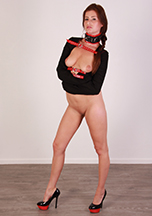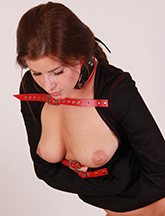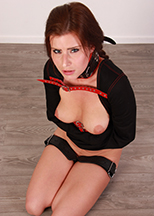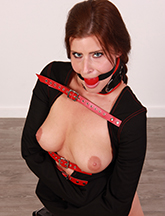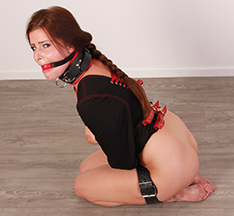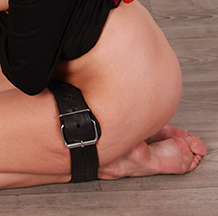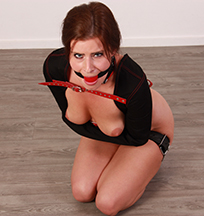 We have shown you this new bolero style straitjacket before, it is so beautifully made! We just had to get our gorgeous Nelly strapped into it, because she is a stunner and we love to see her helpless and defenseless. This straitjacket makes a girl very vulnerable. Unblocked access to boobs and crotch and no way to defend yourself, it is a beautiful thing. Combined with a few frog tie straps and a tight ballgag, Nelly is in for a fun afternoon. We challenged her to escape…. she failed.
93 pictures and a 4:31 minutes HD video clip!
Model(s):Nelly