Posted on April 10th, 2018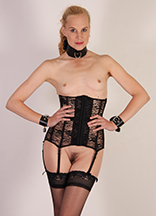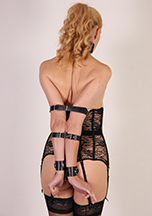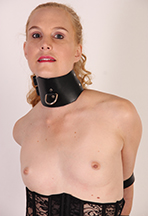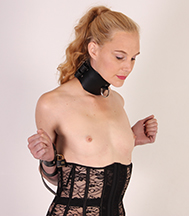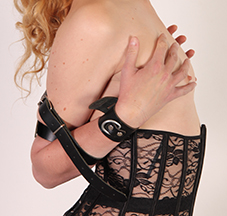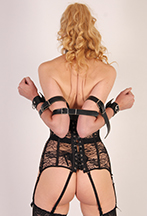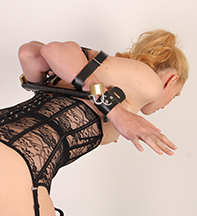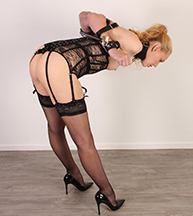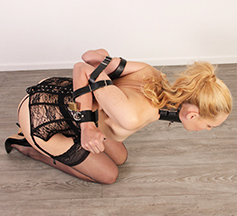 "This is absolutely insane!", Ariel exclaimed in her posh British voice. The tall bondage diva couldn't believe the extreme leather bondage we put her in. Super tight elbow bondage, chicken wing style, with a spreader bar to keep her wrists in place. She was completely stuck, unable to move her arms even an inch. The tall posture collar didn't help either, she could not move her head to see what was going on, and she was getting a bit upset. Who would do this to the lovely sweet Ariel Anderssen! Well, we would… obviously. So much fun to see her try to do deal with this extreme leather belt bondage!
111 pictures and a 3:46 minutes HD video clip!
Model(s):Ariel Anderssen