Posted on July 24th, 2018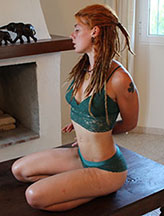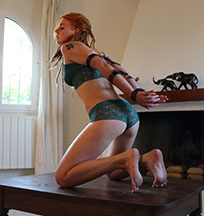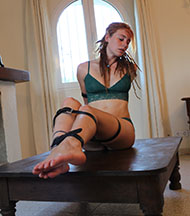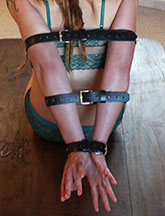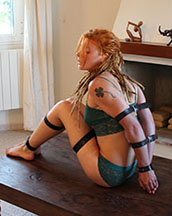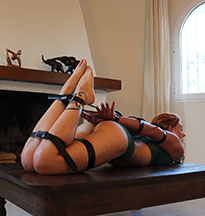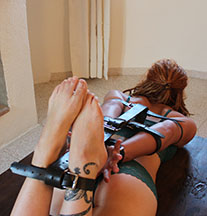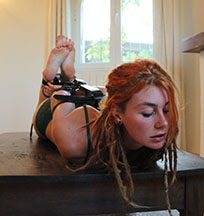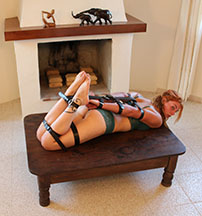 Muriel is back! She is a stunning redhead who has been the face of BoundCon Munich in recent years. A true bondage lover! Muriel gets hogstrapped today (is that even a word?). She thought she could enjoy a nice relaxed day at home, but when we told her we had brought some straps, she was definitely up for trying a fun position on the coffee table. Muriel needs bondage every day. It's true, just ask her when you see her at one of the many fetish events in Germany. She loves it!
60 pictures and a 6:21 mins HD video clip!
Model(s):Muriel