Posted on July 17th, 2018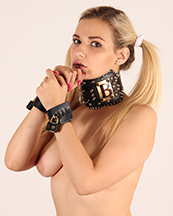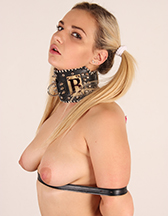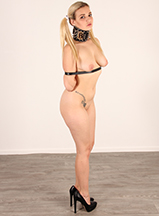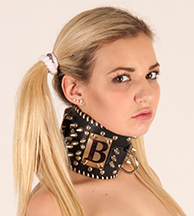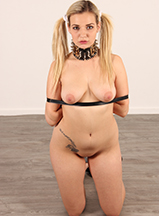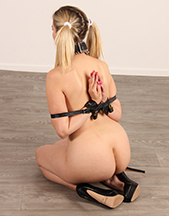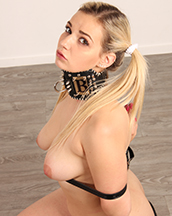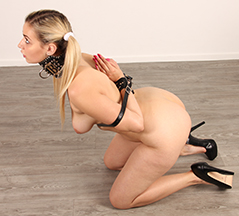 Bad Dolly is back! Remember this cute little busty girl from her epic duo update? She looks so innocent! But don't be fooled, she isn't called Bad Dolly for nothing, she is very naughty! Today, we will show her how one leather strap can render her completely helpless. A reverse prayer position is very hard to do, but Dolly did it and we strapped her arms in place. Our custom made BeltBound (BB) posture collar looks huge on this tiny girl. She is so cute and defenseless, we want to keep her forever!
84 pictures and a 4:02 minutes HD video clip!
Model(s):Bad Dolly