Posted on February 19th, 2019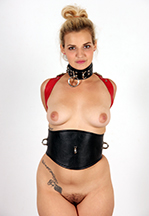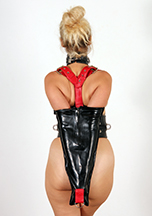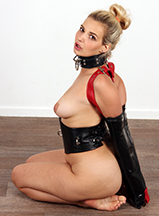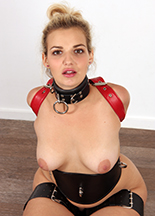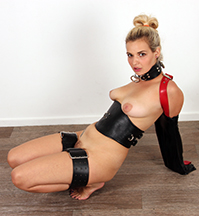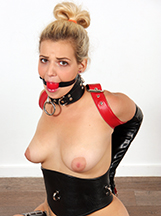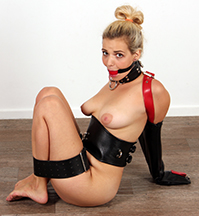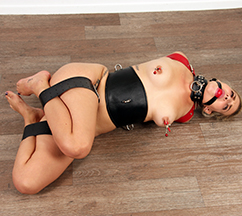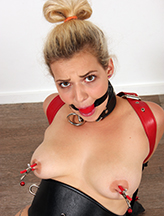 Cute Bad Dolly is back and we had her in an armbinder before she knew it! She is so cute! The big collar, waist belt, and latex armbinder are perfect for her. We frogtied her so she couldn't get up and run away, and then we gagged her. As a final touch we added some pinchy nipple clamps with little bells. Somehow, this annoyed Dolly very much (we are not sure if it was the pinching or the jingling) and she tried everything she could to get those clamps off! This caused them to move around (and pinch more) making lots of jingling noise. Dolly was not amused!
104 pictures and a 4:03 mins HD video clip!
Model(s):Bad Dolly