Posted on April 17th, 2018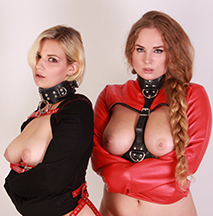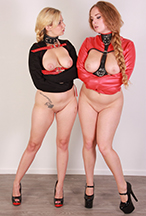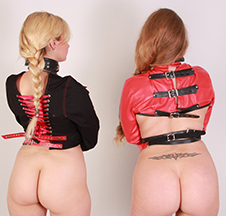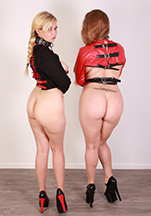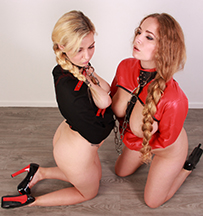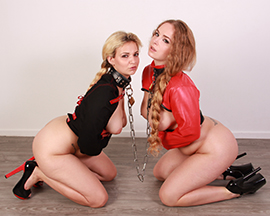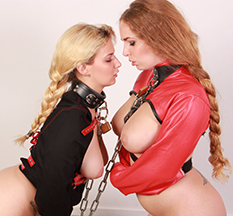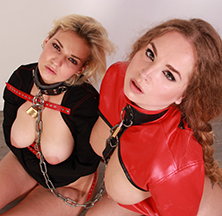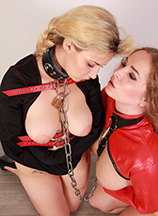 If there was ever a pair of friends with the most awesome boobs, it would be Jezebelle and Bad Dolly. These close friends have perfect boobs that shouldn't be hidden from sight! In fact they should be on display! And we have the perfect jackets for that: two bolero style jackets to restrain these girls without hiding their strong points! They were a bit afraid to be so defenseless and vulnerable, but they were together, so they could comfort each other. A big chain on their collars made sure they stayed together. We love big boob friends! We want to keep these two for a while and watch their struggles!
89 pictures and a 4:07 minutes HD video clip!