Posted on January 1st, 2019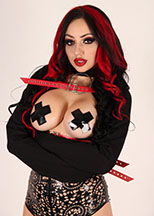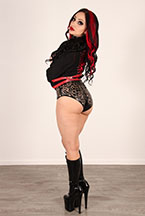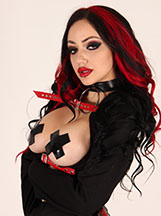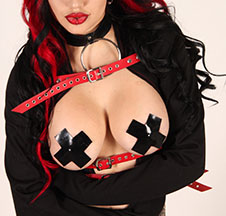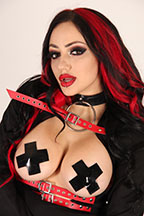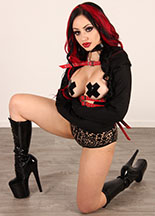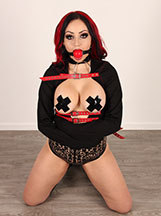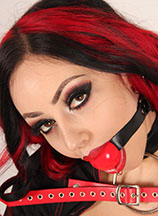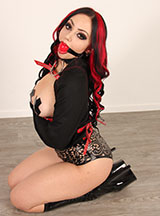 We couldn't start the year better than with miss Dani Divine in a bolero straitjacket! Wow! Dani's world class boobs should not be covered of course, so a regular straitjacket is out of the question. This custom made small bolero jacket is a much better choice. In red and black, it matches her style perfectly. And a ballgag? You haven't seen Dani gagged very often, for a reason. She is not very submissive. But we convinced her to be gagged for this set and wow does she look awesome with a shiny red ball between those famous lips! Happy New Year!
122 pictures and a 4:03 minutes HD video clip!
Model(s):Dani Divine