Posted on May 19th, 2020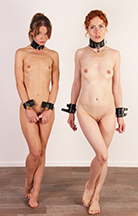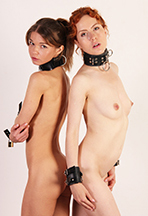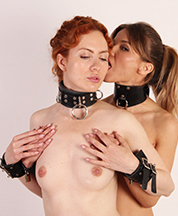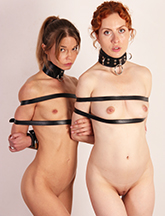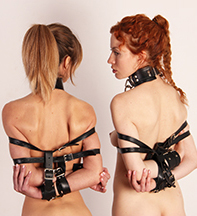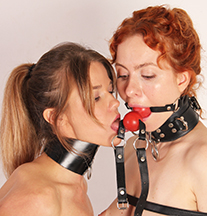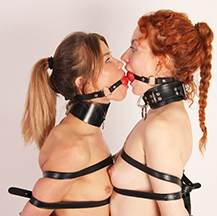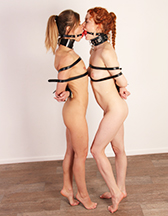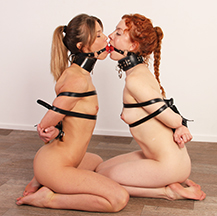 Our double ballgag is pretty annoying to wear. You are literally stuck to another person by your mouth. You have to move together, even the slightest face movement will be felt by the other person. Soon you start to get annoyed because the other person doesn't stop moving. You can't tell her, because you are gagged. Polina and Nedda tried to deal with this predicament for a while, the moving and moaning is so beautiful to watch! Good thing they are best friends, or they would have hated each other for a long time after this session!
123 pictures and a 4:21 mins HD video clip!