Posted on July 7th, 2020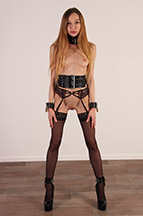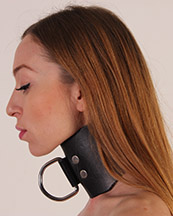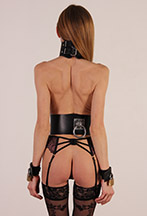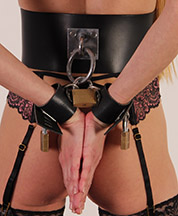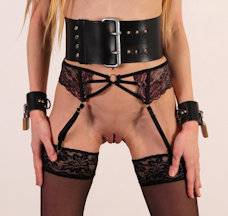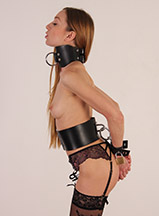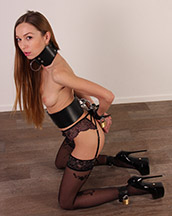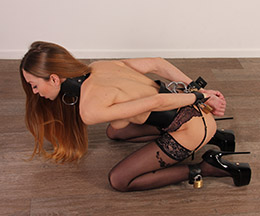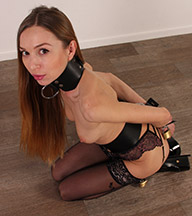 We have a brand new girl and a brand new belt! This heavy bondage belt was made especially for BeltBound.com, so it fits girls with a really small waist. It is incredibly heavy and thick leather, with a huge buckle and a heavy metal ring so we can attach things to it. In this case, we locked Leila's hands behind her back. It was her first time in bondage, and she was doing very well considering she was wearing the widest waist belt and posture collar! Leila is gorgeous! We hope to see her back soon, so we can put her in more leather belt bondage!
96 pictures and a 4:22 mins HD video clip!
Model(s):Leila Mazz