Posted on June 30th, 2020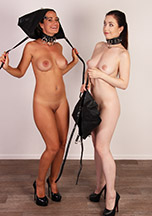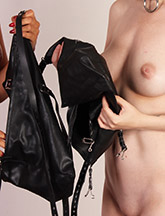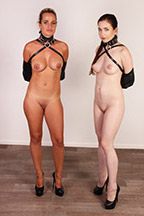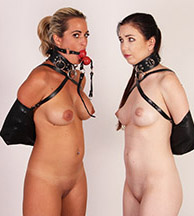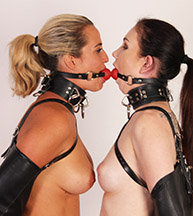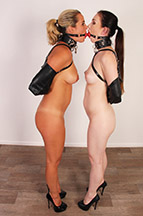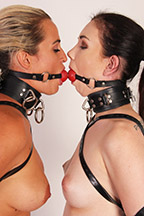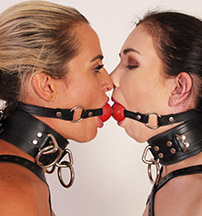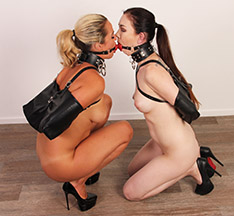 We asked Nicole Vice how much she likes her friend Daphne. 'A lot!', she said with a naughty smile. Well, let's see if she still likes Daphne if she is connected TO HER FACE! The double ballgag is one of the hardest things to deal with, you have to coordinate every move, you feel every moan and struggle of your partner. Daphne is so young and new, she is usually the submissive one. Nicole is used to being dominant. Not today, they are both leather bound slave girls, connected at the mouth!
82 pictures and a 4:06 mins HD video clip!
Model(s):Daphne, Nicole Vice