Posted on October 20th, 2020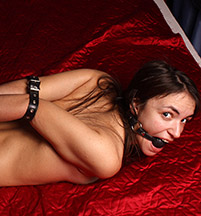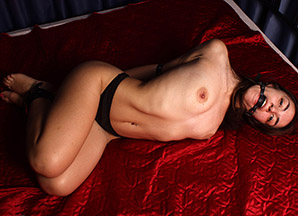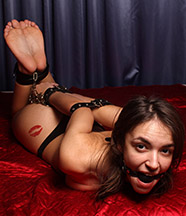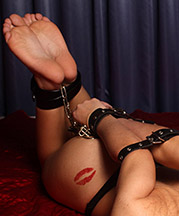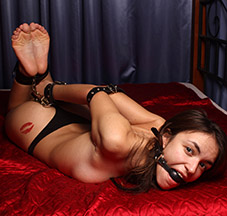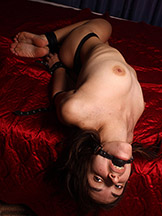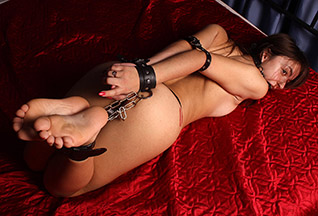 Elaine must have been asleep really deep, because she did not even notice someone gagging her and then strapping her elbows together. Imagine waking up like this! Elaine panics and tries to struggle out of her ties, but the elbow bondage is just too tight. Her elbows are touching! She has no idea who would do such a thing to her, but she is clearly not happy about it!
87 pictures and a 5:05 mins HD video clip!
Model(s):Elaine