Posted on October 13th, 2020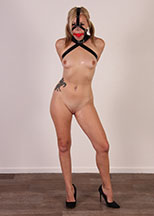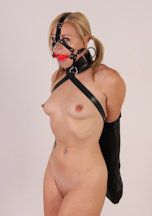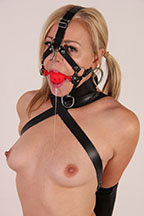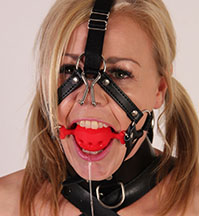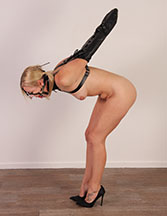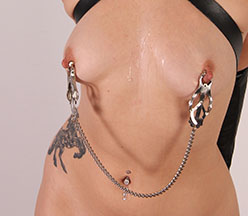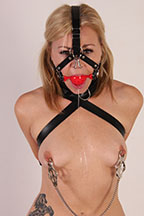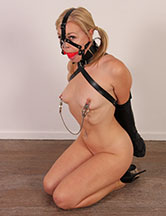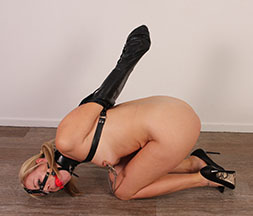 Lucy Lauren is a drooler! She can't help drooling as soon as she has been gagged. But this gag is even more drooly, because of the holes in the ball. And that's not all: it has a built-in nose hook! Lucy didn't think it was very funny, but we strapped her in an armbinder so she couldn't do anything about this strange gag. We also nipple clamped her, another thing she hates! Lucy tried struggling wildly, but that hurt her nipples more, and it made her drool uncontrollably! Don't miss this if you are a fan of helpless drooling!
106 pictures and a 5:23 mins HD video clip!
Model(s):Lucy Lauren