Posted on January 19th, 2021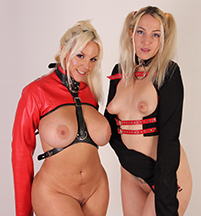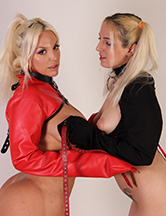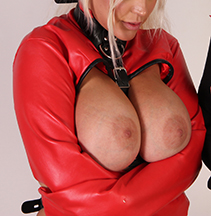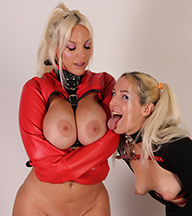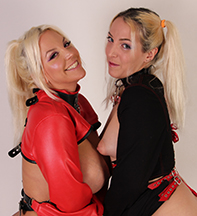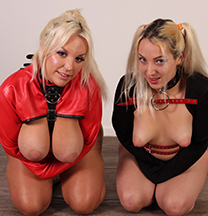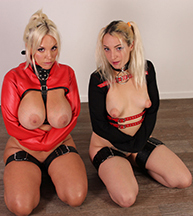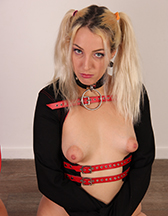 Liz Rainbow and Blondie Fesser both have incredible boobs! Liz has pointy ones with puffy nipples, and Blondie has some seriously heavy big breasts! No wonder they can't stop touching each other. We tried to prevent all the grabbing by strapping them both in a bolero style straitjacket, but of course, they still tried to touch each other's boobs! Now they could only use their mouths, but that was even more fun for them! It is great to watch these two naughty girls!
68 pictures and a 4:16 mins HD video clip!
Model(s):Blondie Fesser, Liz Rainbow