Posted on March 16th, 2021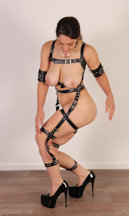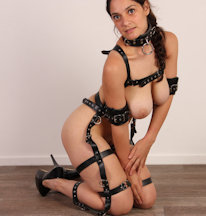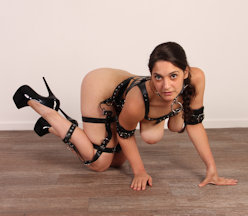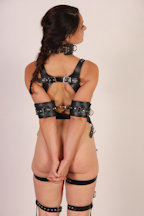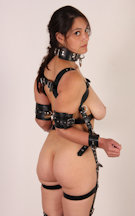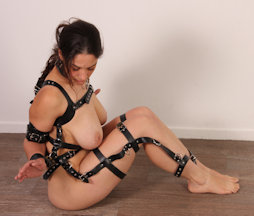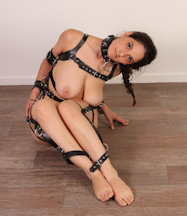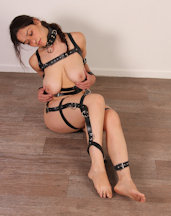 Remember our new exclusive talent Maddie? She was amazing in the bolero style straitjacket. And now the brilliantly boobed girl is back for more, because she was just too curious about our other gear. We strapped her in a harness suit this time, and then cuffed her wrists to the sides. Thich leather elbow cuffs bring her arms together behind her back. Maddie still tried to pose and move, but it wasn't easy in those tall heels, with her arms restrained!
83 pictures and a 3:39 mins HD video clip!
Model(s):Maddie