Posted on April 13th, 2021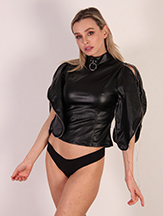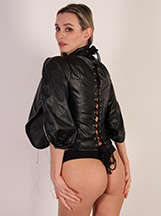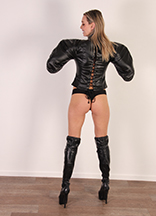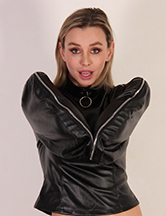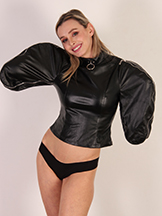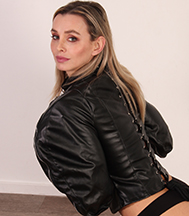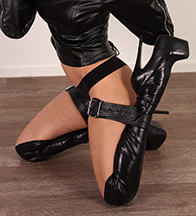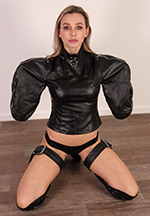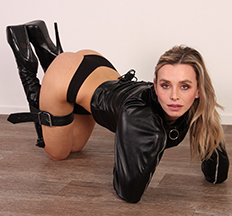 'Here, model this leather jacket please!', we said to Coxy. She thought it was a very weird jacket, with puffy sleeves. But when we zipped up her arms in a butterfly position, she realized it was a bondage item, and a very good one actually. There was no way for Coxy to escape, as she couldn't open the zippers from the inside. We strapped her legs with frogtie straps, and quickly transformed her from fashion model into a bondage pet, crawling on all fours! Perfect!
If you want a butterfly straitjacket, please email us at webmaster@beltbound.com! We have some for sale!
106 pictures and a 4:13 mins HD video clip!
Model(s):Coxy