Posted on May 11th, 2021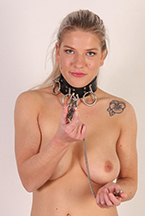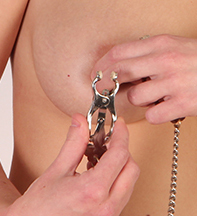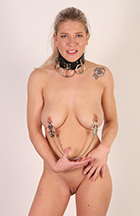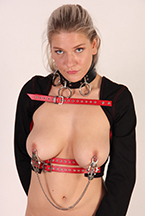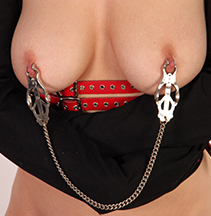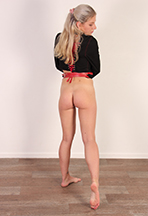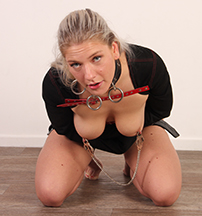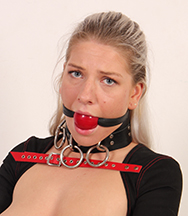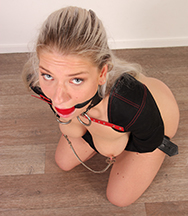 New girl Nora Sparkle is amazing! She wants to experience everything, she is very eager to learn. With boobs like hers, we grabbed our bolero straitjacket of course, we can not hide those! But first, Nora is told to clamp herself with clover clamps. Even though it was a bit painful for her, she managed to do it. We quickly strapped her into the jacket. Now she couldn't remove those pinchy clamps (seriously, if you haven't tried clover clamps, just get a pair to realize what these girls are feeling, they are much more evil than you think). Gagged and restrained, Nora tried to shake the clamps, but it only hurt her nipples more. What a girl, we need to get her back for lots more training!
102 pictures and a 4:39 mins HD video clip!
Model(s):Nora Sparkle