Posted on May 18th, 2021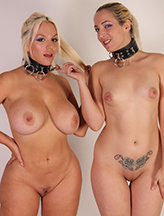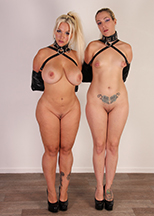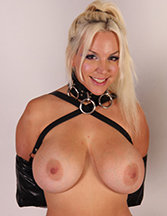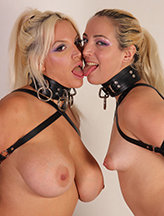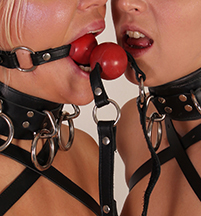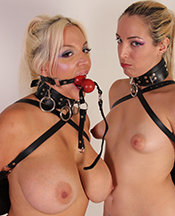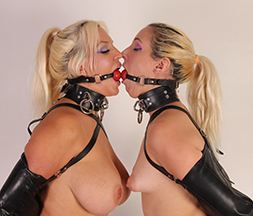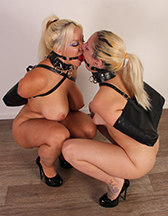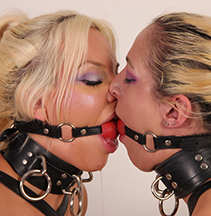 I asked Liz and Blondie how much they like each other. 'Very much!', they said. They even started kissing to show me exactly how much. Even with their arms tightly bound in armbinders, they couldn't stop licking and kissing. Well, if they like kissing so much, I have just to way to help them. How about making them kiss PERMANENTLY! As soon as I strapped the double ballgag into Blondie's mouth, Liz knew what was coming and she hates it. Liz has known me a lot longer so she knows things are never easy at FoToRo studios. Strapped in an eternal kiss, drooling and struggling, the duo must work together to kneel down, stand up. Life isn't easy in connected ballgags!
99 pictures and a 4:28 mins HD video clip!
Model(s):Blondie Fesser, Liz Rainbow