Posted on November 23rd, 2021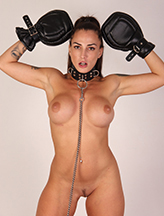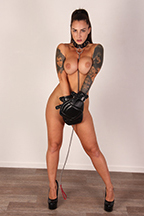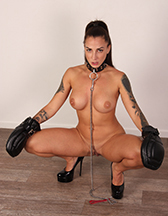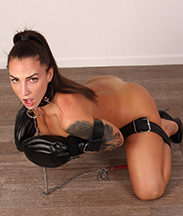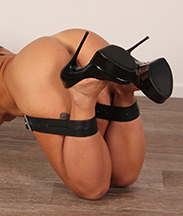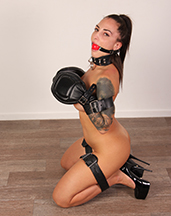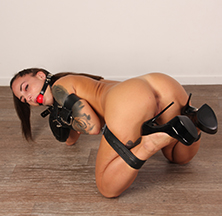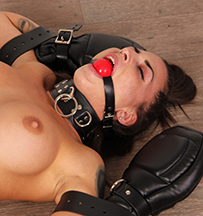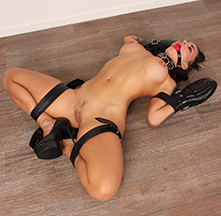 New girl Medusa is stunning! What a body! She also seems really eager to please. So what better way to test her than a good puppy training! Strapping her arms and legs will make her walk on knees and elbows. With added mitts of course, so she can't use her fingers to open the straps. We put her on a leash and Medusa did a few rounds of practice. It's not easy to walk like this, but she is learning! And we got a nice view as a bonus!
95 pictures and a 4:24 mins HD video clip!
Model(s):Medusa