Posted on June 7th, 2022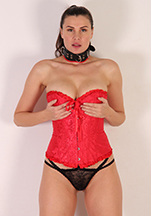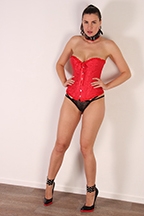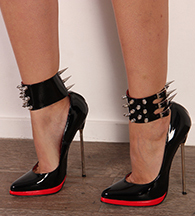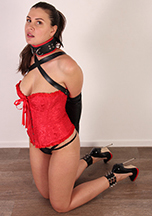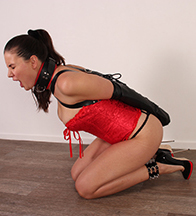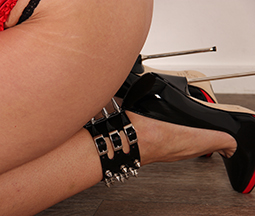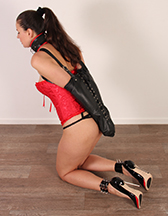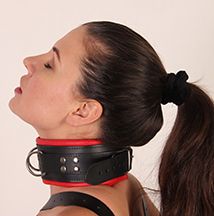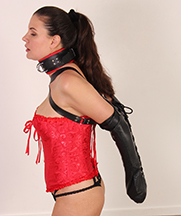 When Alisa saw these new shoes, she really wanted to try them! They are awesome! Super high heels with lots of spikes, for a very dominant look. But what she didn't know is… these are actually punishment heels. They are very hard to stand in, and even harder to sit in. I strapped her in an armbinder and she was struggling around a bit, before she got tired from standing in these heels and wanted to kneel down. But she found out it is impossible to sit on your knees in these heels. The spikes dig into your butt! Alisa was in a very awkward situation now!
74 pictures and a 3:55 mins HD video clip!
Model(s):Alisa