Posted on August 30th, 2022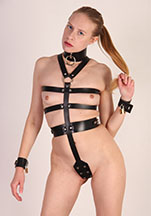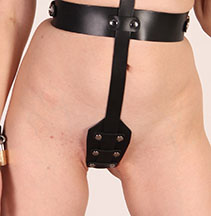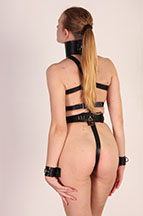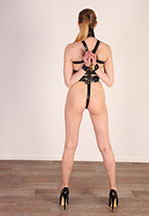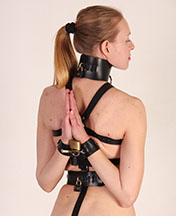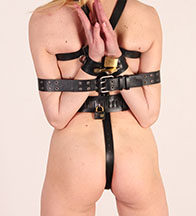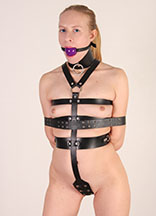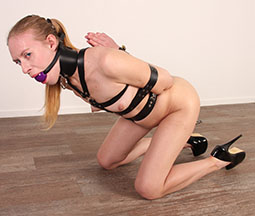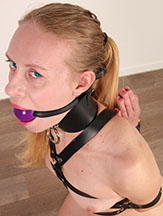 This body harness made by Relentless Leather is pretty awesome. And the collar too. But what's even more awesome is Nikki Riddle's ability to do an amazing reverse prayer! Wow, she looks so beautiful in all this leather. Gagged with a 2 inch purple ball, Nikki struggles and drools. There's no escape, but she enjoyed the helpless feeling a lot! She will be back for more!
110 pictures and a 3:59 mins HD video clip!
Model(s):Nikki Riddle