Posted on November 22nd, 2022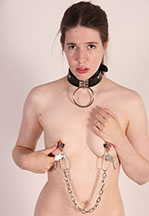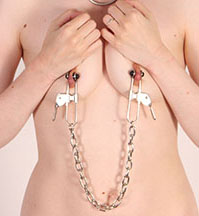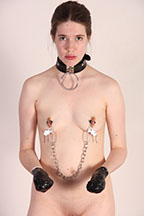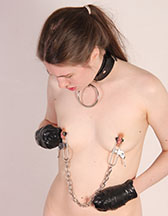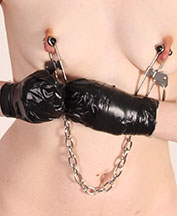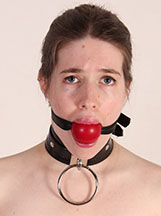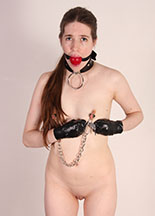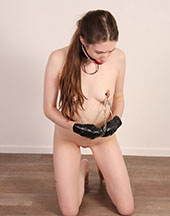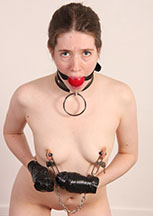 Let's train Ivy Red to wear nipple clamps for a few hours! She is such a cute innocent girl, and she is very submissive indeed, but I think she would actually remove her clamps after a few minutes. Especially these painful squeeze clamps. They are very tight! The only way to prevent this is to tape her hands. Poor Ivy was suffering a lot, as she couldn't get the clamps off and there was no way to remove her gag either! A tough challenge, but fun to watch!
77 pictures and a 4:16 mins HD video clip!
Model(s):Ivy Red