Posted on May 20th, 2014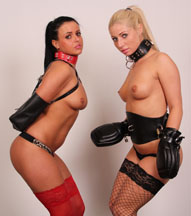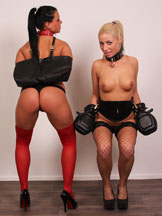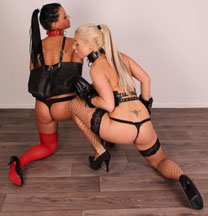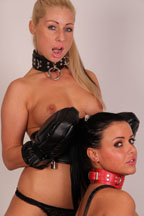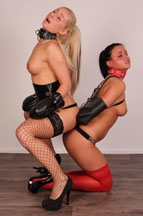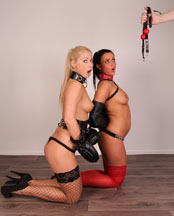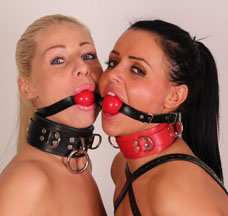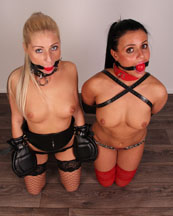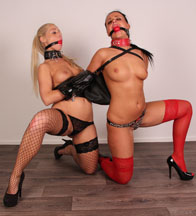 Girlfriends Candy and Laetitia are in a bit of trouble over here! Laetitia is firmly bound in a leather arm bag, but her blonde friend Candy can not help her because her hands are in leather mitts, locked to her corset belt! The red and black color matching is awesome though, they really put in the effort of wearing red and black stockings, matching their red and black collars! There is only one possible award for this much fashion sense: two nice and shiny red and black ballgags!!
90 pictures and a 4:02 minutes HD video clip!
Model(s):Candy Blond, Laetitia