Posted on June 29th, 2021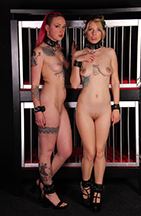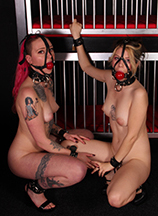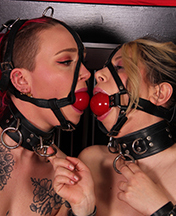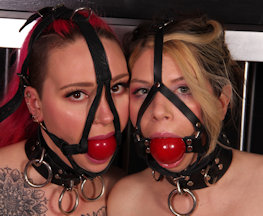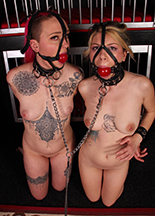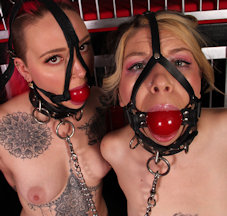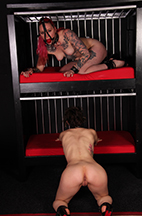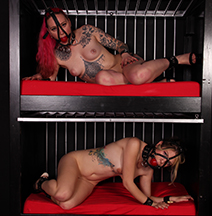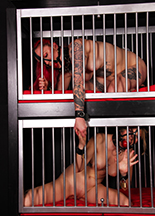 Remember our new talent Lolly Anne? She can take a 2.75 inch gag! One of the biggest mouths we have seen on such a small girl! She brought her friend Dandelion today, a kinky submissive with a talent for gags! She can easily take a 2 inch ball. Well, needless to say, we loved playing with this submissive pair in tight harness gags (so that's 2 inch for Dandelion and 2.75 inch for Lolly Anne). They were double leashed, and taken to their stacked cages. Still gagged but separated, they tried to comfort each other from their cages. What a duo!
123 pictures and a 5:07 mins HD video clip!
Model(s):Dandelion, Lolly Anne