Posted on April 1st, 2014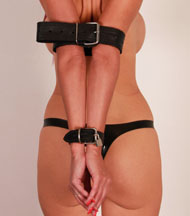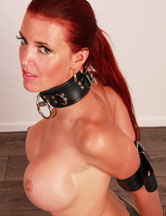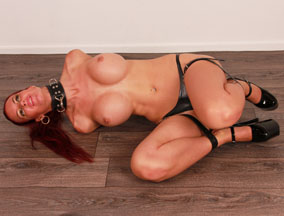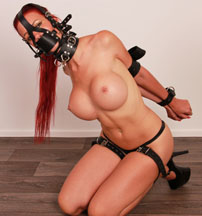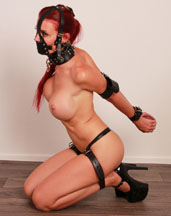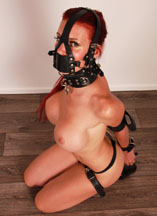 Please welcome Honeyhair to our site! We think she is going to be a perfect pet slave, with her huge boobs and super flexible arms, and she loves bondage! Great, so let's strap her elbows together with some sturdy straps! A heavy collar on her prett neck and a locking wrist strap soon leaves Honeyhair very submissive and powerless. But there's more! We added a quality leather harness muzzle gag (very silencing!!) and we frogtied her legs so she couldn't get up and run away. It seems we misunderstood Honeyhair, she likes the dominant side of bondage…oops… This will results in some superb struggling!
108 pictures and a 4:31 minutes HD video clip!
Model(s):Honeyhair