Posted on August 15th, 2017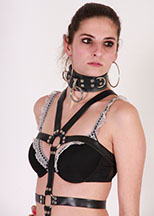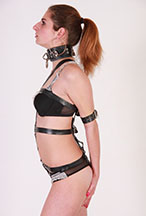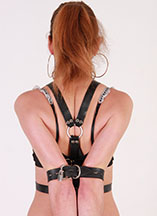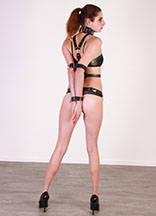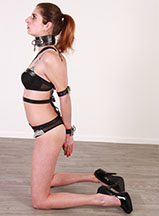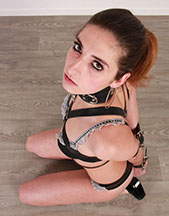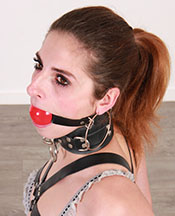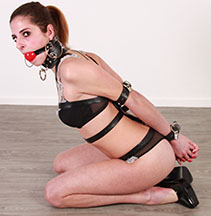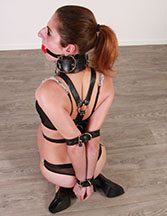 Tall local girl Jennifer came over to try some tight leather bondage. We just love endless arms that are slender, usually a good sign of an elbow bondage talent. And we were not disappointed! Jennifers elbows can touch without almost any pressure. She so flexible, a natural talent who deserves to be experiencing a good elbow strapping. Jennifer was intrigued by the feeling, and she wiggled around, her arms moving as one, tightly strapped behind her. Jennifer has another awesome bondage talent: she can take the biggest gags without any problems! She makes a 2-inch gag look small because she is so tall! Next time we will try an even bigger gag, to see if she can compete with our ultimate gag girl Vanessa!
101 pictures and a 4:00 minutes HD video clip!
Model(s):Jennifer