Posted on May 7th, 2019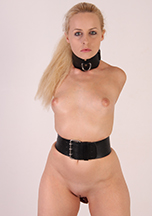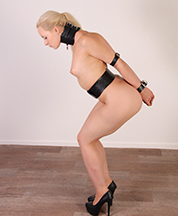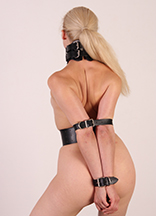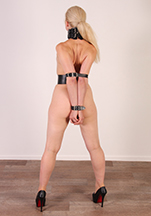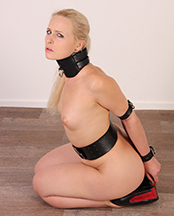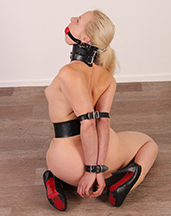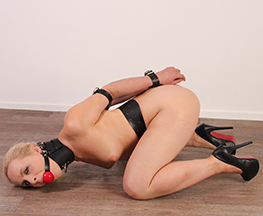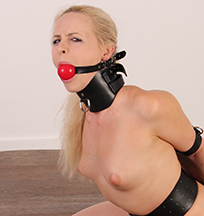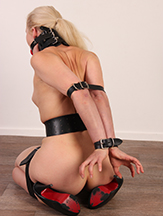 You know what they say: you can do a posture collar AND a big ballgag. Because a posture collar pushes the lower jaw upwards and a ballgag pushes it down. Well, Keira is here to prove it's possible. Of course, she couldn't move her jaw at all anymore, and not much sound came about. Which was too bad, because she would have surely wanted to complain about her extreme elbow bondage. This is hard bondage! Breathing was nose only, and made even harder by the tight big waist belt. It's a great struggle by this new bondage babe, she can take a lot!
107 pictures and a 4:07 mins HD video clip!
Model(s):Keira Lavelle