Posted on April 25th, 2017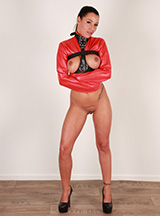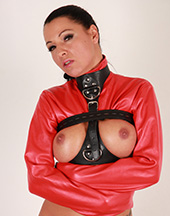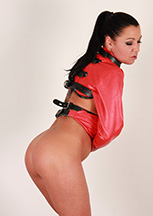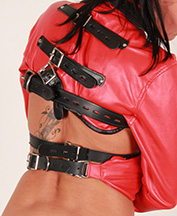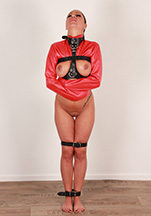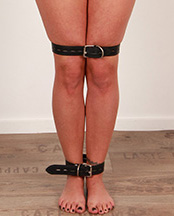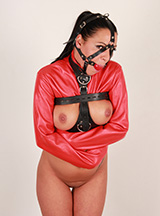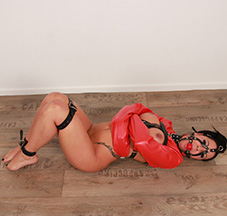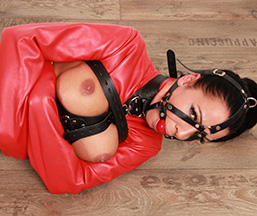 Hungarian babe Mea is on display today. Completely vulnerable with her boobs and pussy unprotected. Her arms are bound around her body, and extra straps are added for more security. She can struggle all she wants, but she can't really defend herself from evil grabbing hands, should she encounter any. She can't even talk or curse, because she is tightly gagged with a harness ballgag. Mea is on the floor, and she can't get up, her knees and ankles are strapped in leather too. But she puts up a nice struggle!
79 pictures and a 4:04 minutes HD video clip!
Model(s):Mea