Posted on October 15th, 2019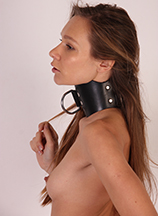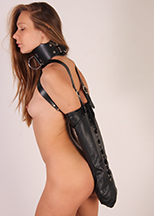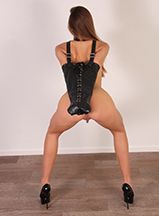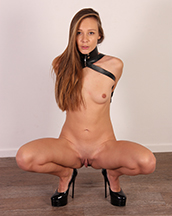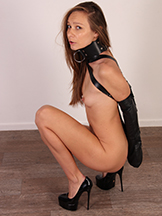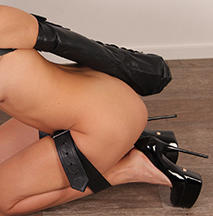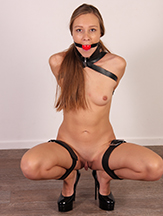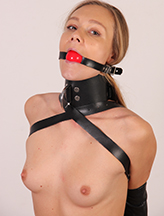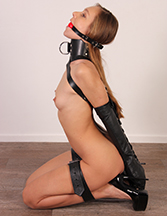 Beautiful Mira was a little curious about our website, so she emailed us. We gladly showed her some of our restraints and she was intrigued by the armbinder and the super tall posture collar. Still a little hesitant, she decided that she would try those (but only once!!). The gag and the frogtie straps were not on her wish list, but we added them anyway, claiming it was standard for every shoot. Mira enjoyed the afternoon a lot, struggling a little, testing if she could escape. She couldn't. We think she was secretly very excited about this shoot, and she might be back, even though she said she wouldn't.
96 pictures and a 4:47 mins HD video clip!
Model(s):Mira