Posted on February 28th, 2017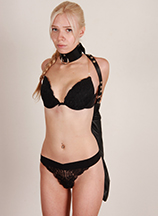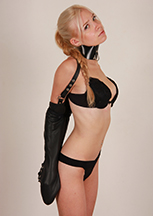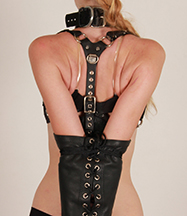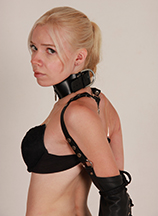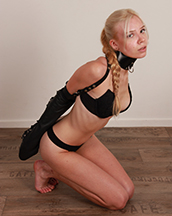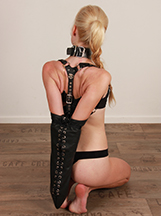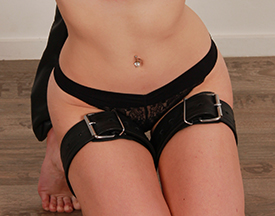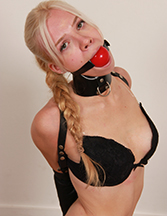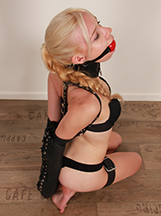 Although Vanessa R is just a slender young blonde girl, she is probably one of the most talented bondage slaves we have ever shot. This girl can take the biggest gags (that no one else can take), and her arms just go together behind her back like butter. There is no resistance at all when we push her elbows together, Vanessa is hyperflexible! Of course, she doesn't really like that we have discovered all these extreme skills, because now Vanessa will have to do this EVERY time she comes over. Tight bondage, huge gags, that's all she will get here, because we love extreme bondage skills!
84 pictures and a 5:06 minutes HD video clip!
Model(s):Vanessa R