Posted on February 8th, 2011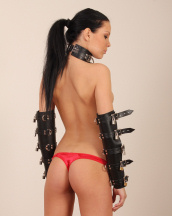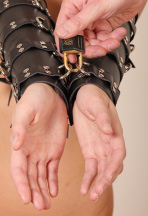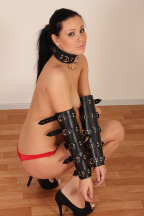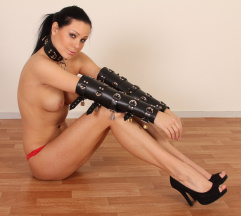 This week, our new girl Alyssia is testing the new leather arm splints. They require 5 padlocks each! Arm splints severely limit a girl's movement, Alyssia finds out she can not bend her arms at all! She thinks that is very annoying, having no way to straighten her hair or feel if her collar is locked on. Then we use two more padlocks to lock the splints together in front of her. This is Alyssia's first bondage experience ever! She has already told us she will be back for LOTS more!
78 pictures and a 5:39 minutes HD video clip!
Model(s):Alyssia