Posted on February 15th, 2011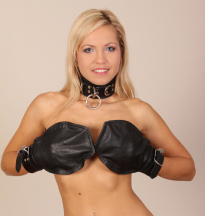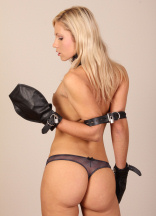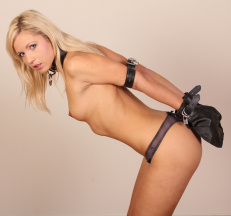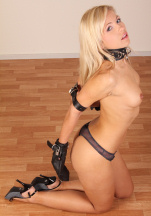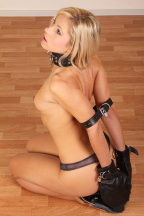 Jenni can not touch her elbows behind her back… yet. She definitely needs some more training, so we help her by putting a tight locking belt on her elbows. Gorgeous Jenni doesn't take pain very well, and this position hurts her shoulders a lot! She starts flapping her arms to get out of the cruel belt, wishing she was more flexible. Locked mittens make sure she can not use her fingers. Our famous collared slave girl knows what she has to do in the next months: get more flexible! It will save her from a lot of shoulder aches, so she will be training hard for her next appearance on BeltBound!
101 pictures and a 4:01 minutes HD video clip!
Model(s):Jenni