Posted on September 20th, 2011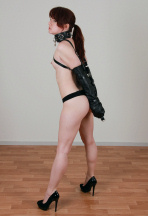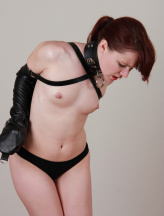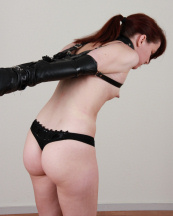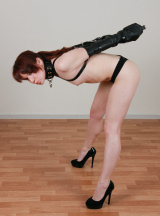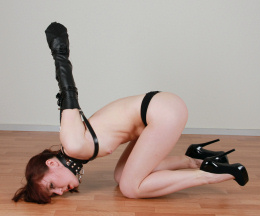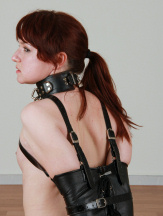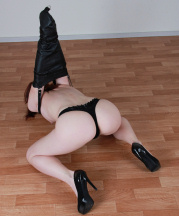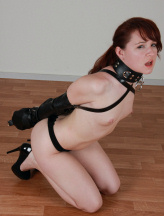 AnnaBelle Lee is wearing very high heels and a big collar for such a little girl. She is feisty and she does not really like tight bondage. Which is a good reason to put her in a very tight locked armbinder! The tiny redhead squirms and struggles in all directions you can imagine, and then some more. It is amazing how far she can flex her arms, but it does not help her, the armbinder stays on and poor AnnaBelle Lee is stuck in leather bondage. Just the way we like it! Don't worry, she will get used to it!
96 pictures and a 4:09 minutes HD video clip!
Model(s):AnnaBelle Lee