Posted on September 13th, 2011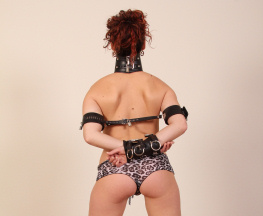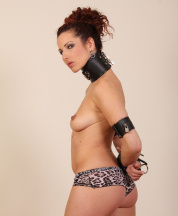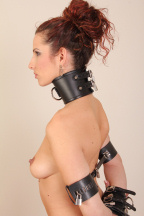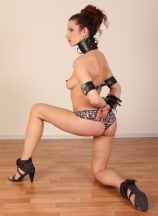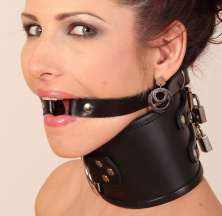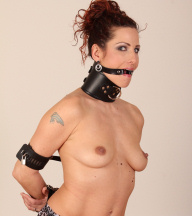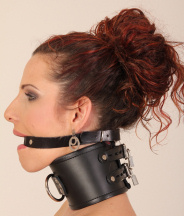 The redheaded lady returns! Yvette is back, with her hair up, which gives us an idea: lock a huge posture collar on her slender neck! Posture collars always look best with the slave's hair up. For her arms, we have an ingenious device. It is a large leather cuff for both hands. It looks like Yvette can pull her hands out easily, but the elbow straps prevent her from pulling her arms out. Very evil! A tight ring gag is applied to Yvette's pretty face, and we have to say: it looks hot with the posture collar! Let's keep her this way!
83 pictures and a 4:01 minutes HD video clip!
Model(s):Yvette