Posted on February 11th, 2014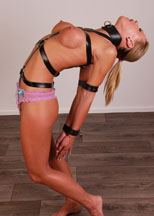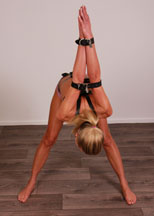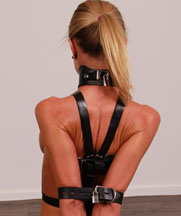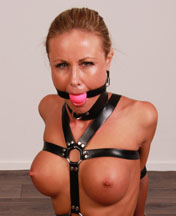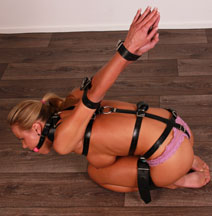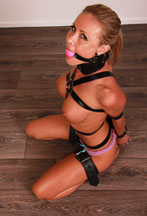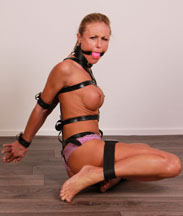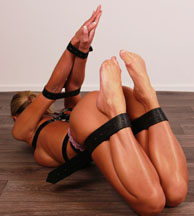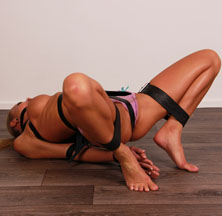 Yaaay it's Sarah Jain! The angry but flexible girl from the USA! She is simply the best struggler we have, she gives it all, and it's not hard to find out why. She hates being restrained, she wants to be free! But, when you are as flexible as Sarah Jain, chances are that any and all photographers want to tie your elbows together. Just because it's possible. Sarah Jain now probably wishes she wasn't as flexible, because she only flop her arms around, with her elbows tightly strapped in leather. To make matters worse, we add a shiny ballgag, so she can not curse as she struggles madly! Don't miss this! It's Sarah Jain!
110 pictures and a 4:01 minutes HD video clip!
Model(s):Sarah Jain