Posted on November 4th, 2014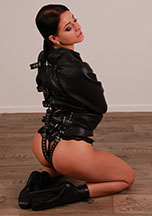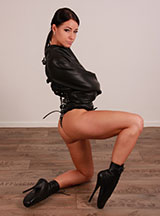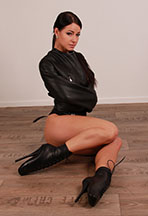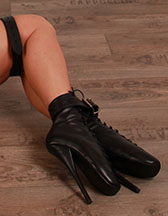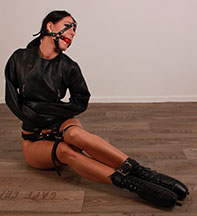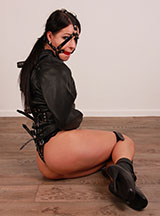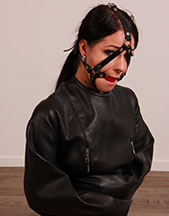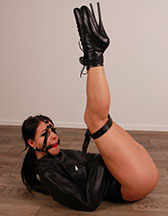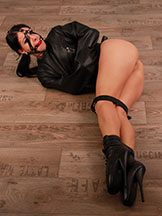 Tiny Melissa has never been in a proper size straitjacket and ballet shoes for any other website than ours. She is so small, it is hard to find bondage gear in her size. Fortunately, we have plenty of XS restraints and even shoes! We even have a harness ballgag that is not too huge for her small mouth! No excuses for Melissa today, she is going to be fully restrained in leather, and she will be in it for a while! Don't miss this awesome update!
103 pictures and a 4:11 minutes HD video clip!
Model(s):Melissa