Posted on December 16th, 2014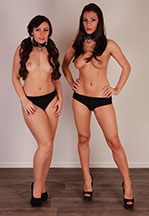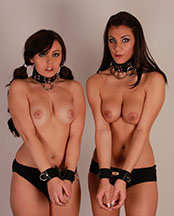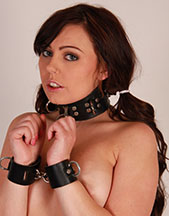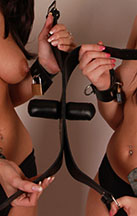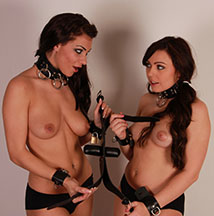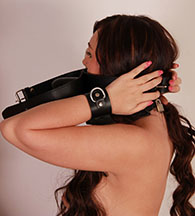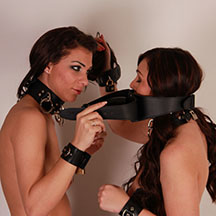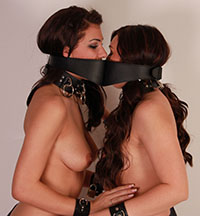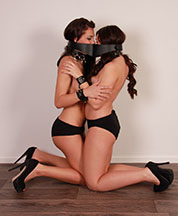 These two British girlfriends love each other waaay too much! Kacie James and Roxy Mendez agreed to shoot for this website, if they could be together for the whole shoot. They find comfort in each other, and they would only pose topless together. No problem! Two models is better than one, and Kacie and Roxy look incredibly hot in big leather collars. We gave them a new toy to explore, but we didn't tell them what it was. After a while, they figured out the soft leather double penis gag and they had a very intimate time together!! Hot!
79 pictures and a 3:59 minutes HD video clip!
Model(s):Kacie James, Roxy Mendez