Posted on June 13th, 2017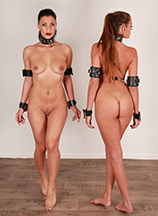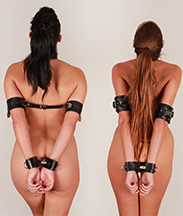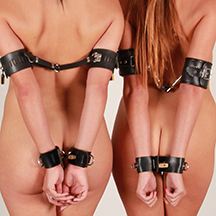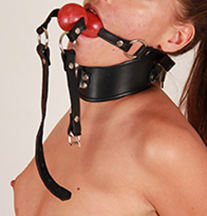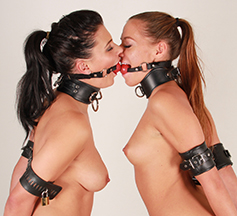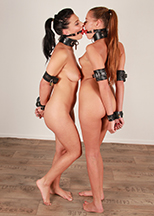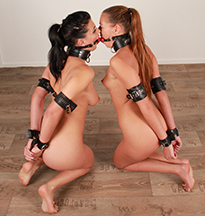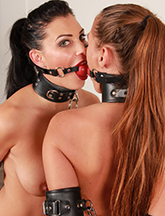 The double ballgag certainly is a very intimate device. Two ballgags riveted together can bring close friends even closer, as Roxy and Britney found out today. They are locked in a perpetual kiss, and they have to cooperate to kneel down, stand up, and even struggle. The tiniest unexpected movement from one girl brings out a moan in the other girl, as they try to communicate. Unfortunately, there is nothing they can do with their arms and elbows strapped behind their backs.
100 pictures and a 4:01 minutes HD video clip!
Model(s):Britney, Roxy Mendez