Posted on February 7th, 2017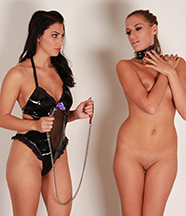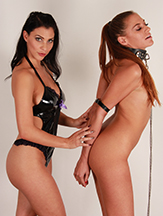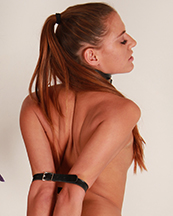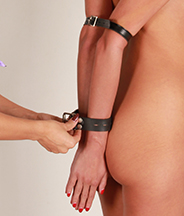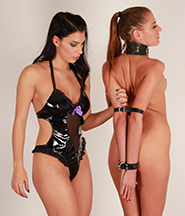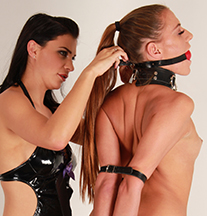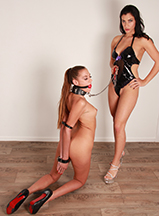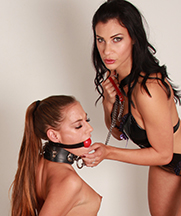 Just the difference in clothing already gives Roxy Mendez power over the vulnerable nude Britney. But not just that, Roxy is much more dominant, so it is very easy for her to command and restrain Britney (who is a natural submissive). She puts a leash on Britney's collar and leads her around the room. Then she cruelly straps Britney's elbows all the way together to make her completely helpless. Amazing flexibility! Who would like to own a slave like Britney! Tall, slender and flexible. Not to mention a ballgag looks perfect on her!
86 pictures and a 3:14 minutes HD video clip!
Model(s):Britney, Roxy Mendez