Posted on March 24th, 2015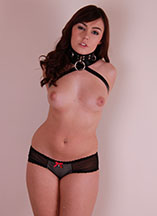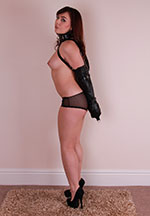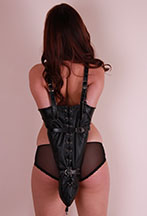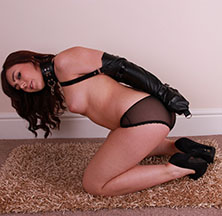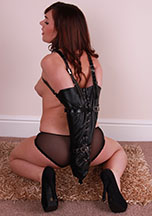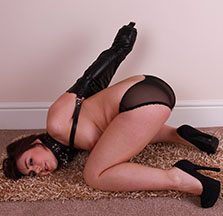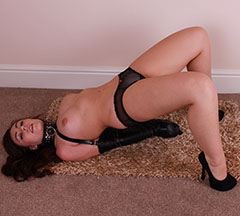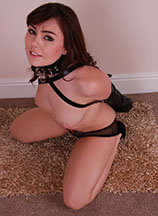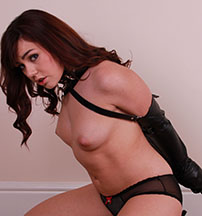 Cute! It's Kacie James again! After her adventure with Roxy Mendez and the double penis gag, we were afraid she would never come back! But here she is again, eager to test her flexibility in a leather armbinder! Kacie is just so sweet, a perfect pet that we'd like to keep forever! In her big heavy leather collar and a tight armbinder, Kacie struggles and moans in a delightful way! We think she loves bondage! After all, she came back for more! And she will come back in the future!
92 pictures and a 3:59 minutes HD video clip!
Model(s):Kacie James