Posted on April 7th, 2015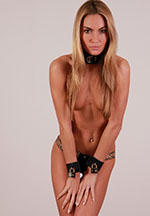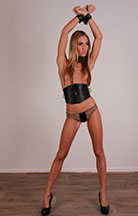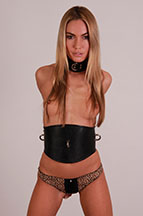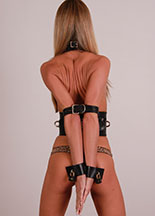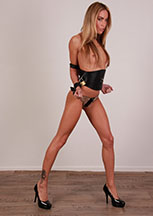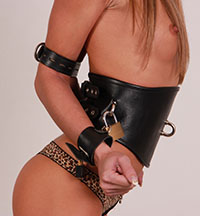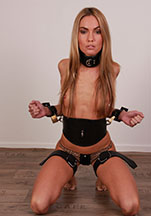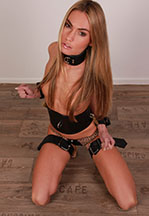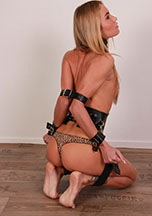 We love tiny pet slaves! Sylvie is gorgeous and slim, with elbows that can touch without any effort! Time to strap those slender arms tightly together! To make it even harder, we cuff her wrists to her sides, this new huge leather bondage belt is perfect for that position! One of our favorite extreme positions at the moment: elbows together, wrists out to the sides! Sylvie is struggling, but there's no way she will be able to get out of this!
80 pictures and 4:06 minutes HD video clip!
Model(s):Sylvie